Horse is a popular subject in fine art history. The horse represents vigorous spirit and driving force in life which further becomes a sign of ruling class. In some famous western paintings, horses are always shown in portraits of noble class. Aristocrats, especially, kings, queens or their young princes were illustrated sitting on horsebacks gloriously and admirably. Horses were drawn in big skeletons and strong muscles with active gaits such as rearing up. These portraits also help aristocrats to maintain their power of domination in their countries.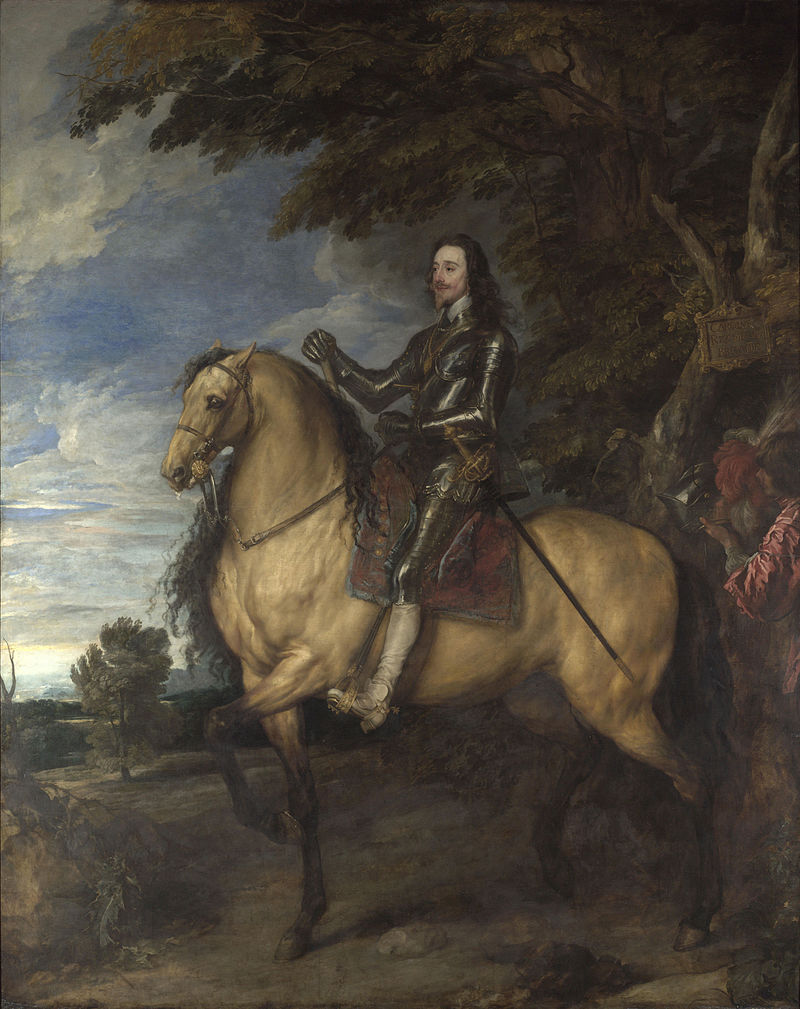 Equestrian Portrait of Charles I (1637-38)
by Anthony van Dyck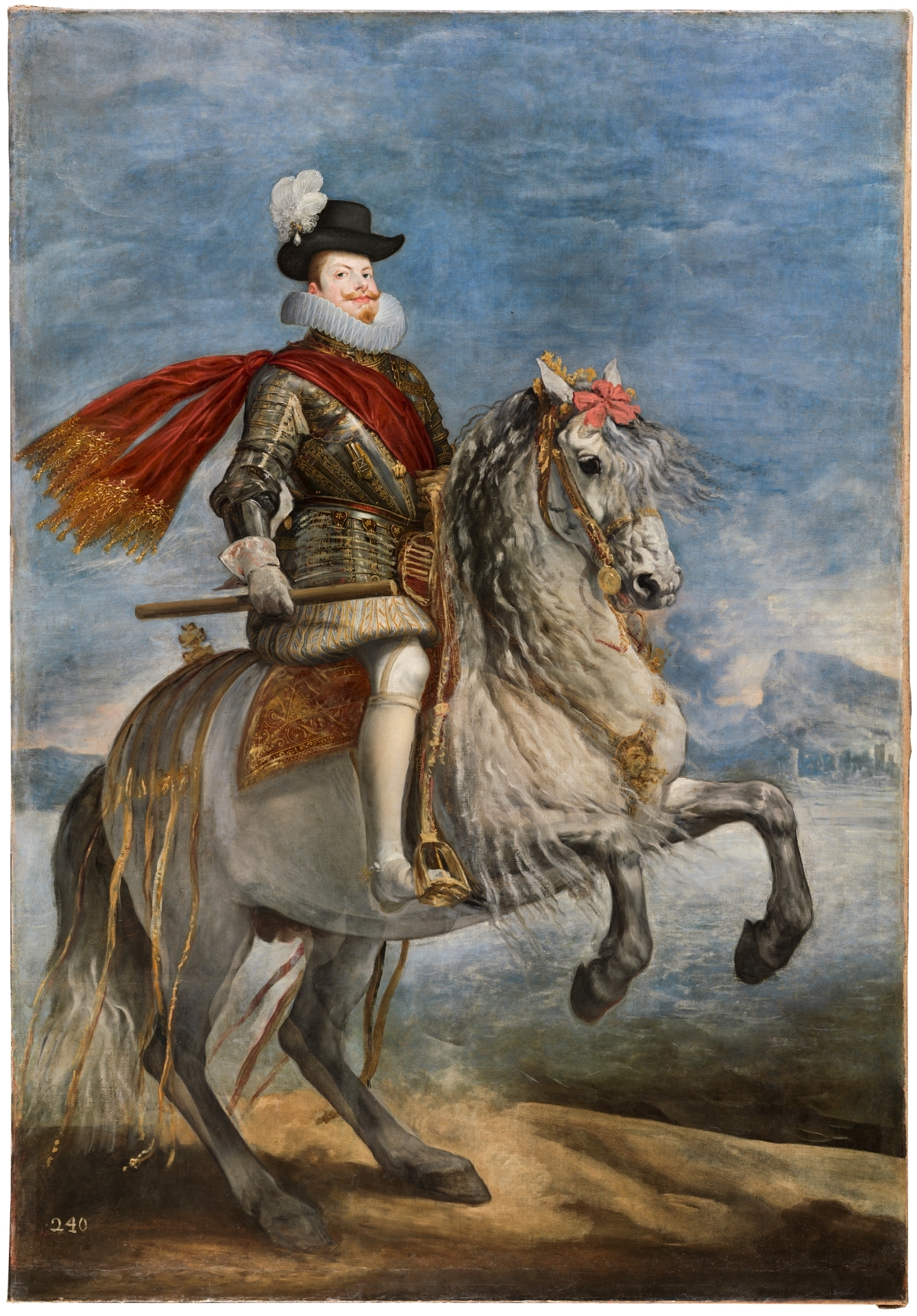 Equestrian Portrait of Philip III (1635)
by Diego Velázquez
In Chinese fine art history, the horse was a unique subject on canvas. As western nobles, horses signified power and wealth to Chinese nobles. However, it was not popular to see royals were drawn together with their horses until Qing Dynasty received more impacts from European art styles and had more emperors' portraits with their horses. Instead, they appreciate paintings which illustrate horses' shapes and movements to imply signs of horses behind. Horse riding scenes on canvas were usually seen to depict battle field or sport activities.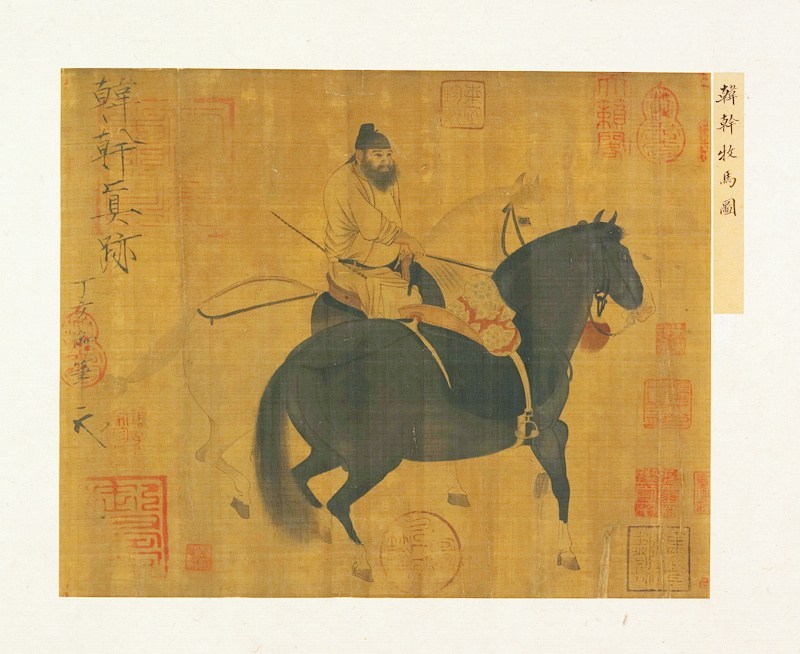 Pasturing Horses 牧馬圖 (8th century)
by Han Gan 韩干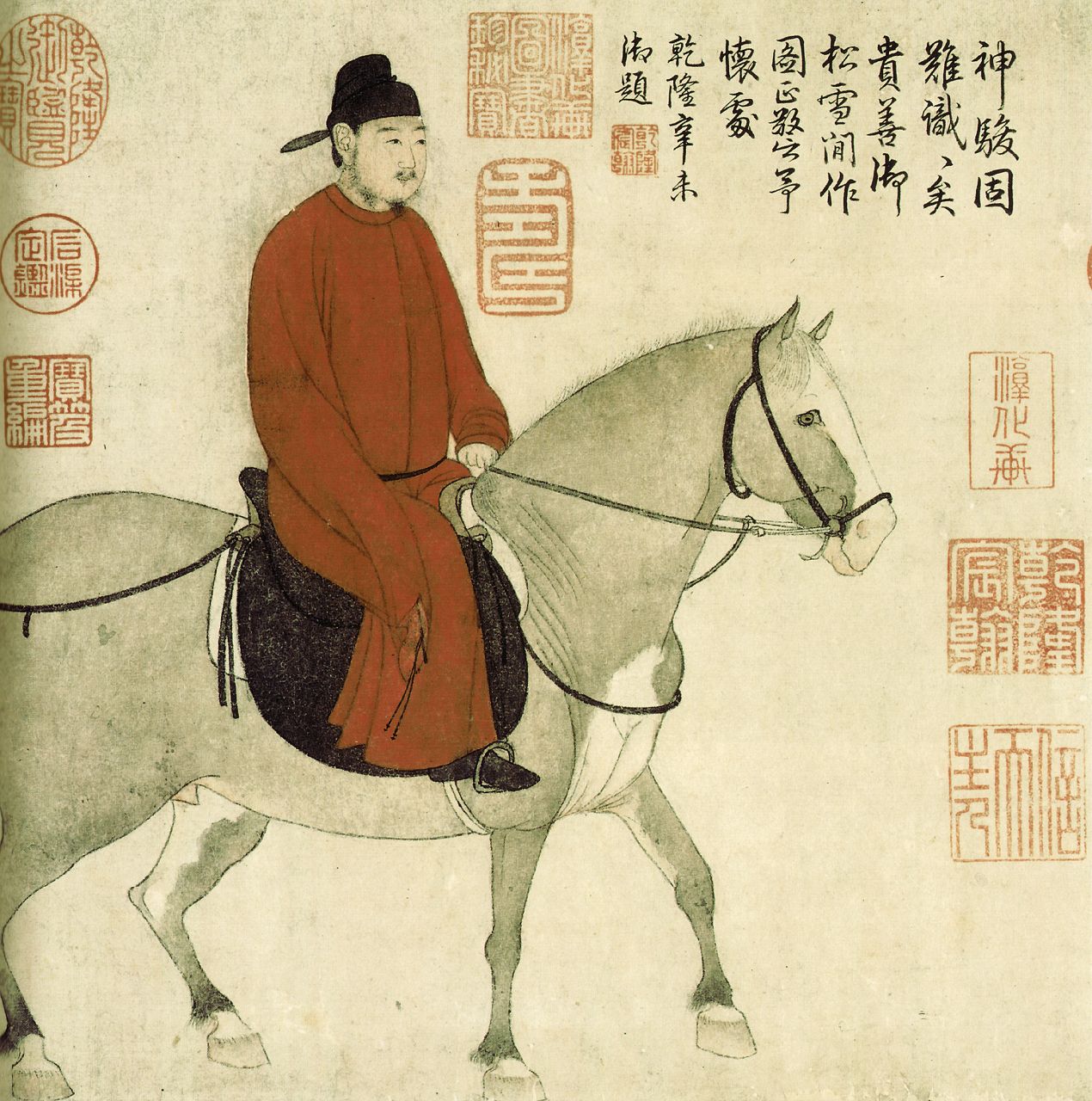 Man Riding a Horse
人騎圖 (1296)
by Zhao Mengfu 趙孟頫
As time goes by, horse riding portraits in contemporary art is still a popular subject on canvas. We still can see long lasting symbolic meanings of horses until today but some artists portrait horse riding scenes in more dynamic expressions. With the help of photography technology and anatomy, horse riding portraits show not only riders' social statuses, but focus more on realistic representations of horses. In addition, some other artists move attention on artistic expression of horse riding portraits, that highlights a concept of modern art : an invisible emotion, strength, force or structure which is hidden inside an object can be illustrated visibly on canvas by an artist's sense.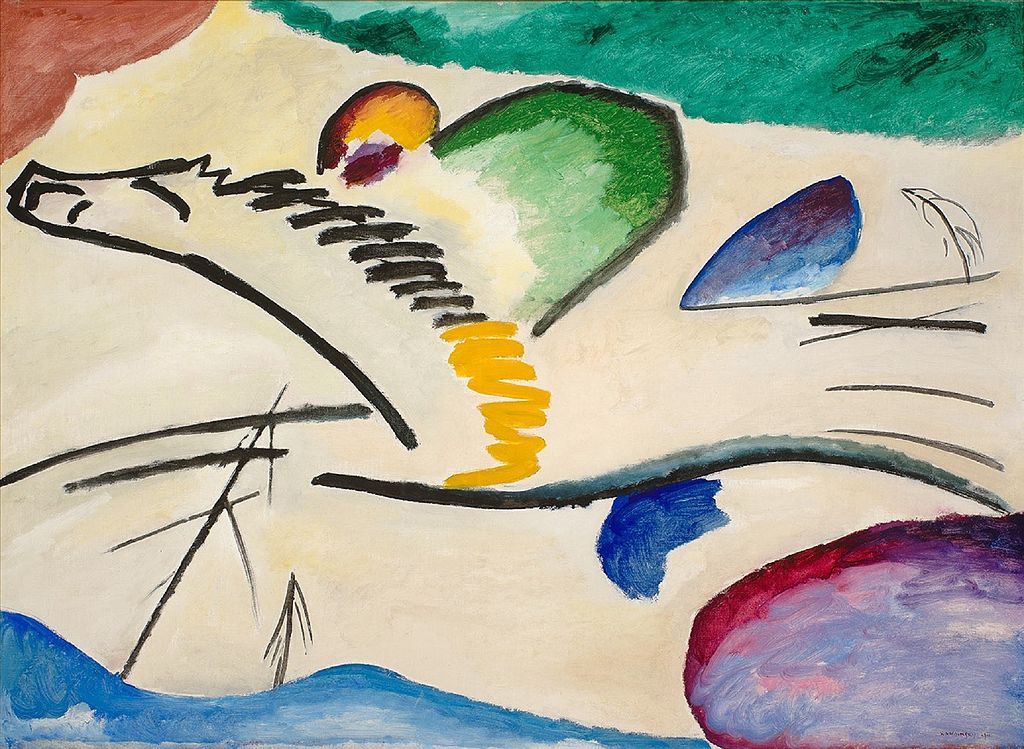 Reiter (1911)
by Wassily Kandinsky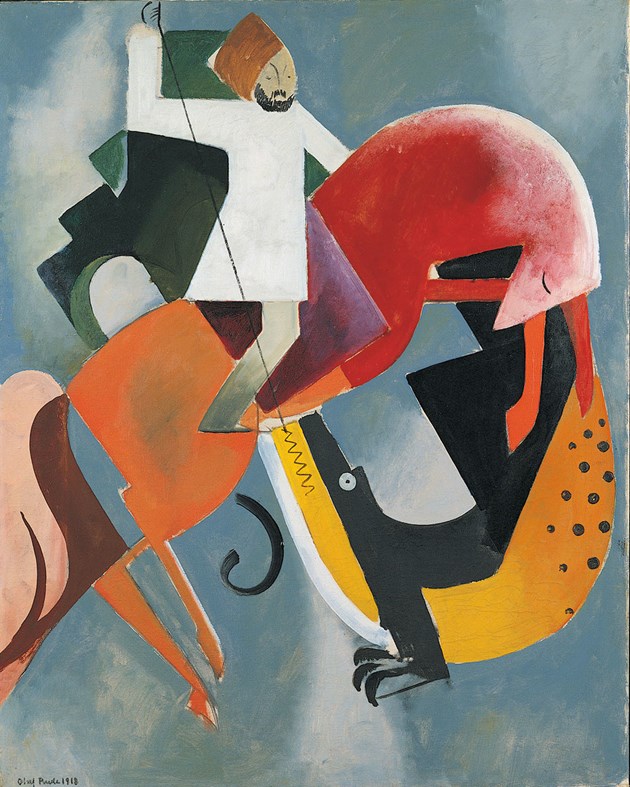 Saint George and the dragon (1918)
by Olaf Rude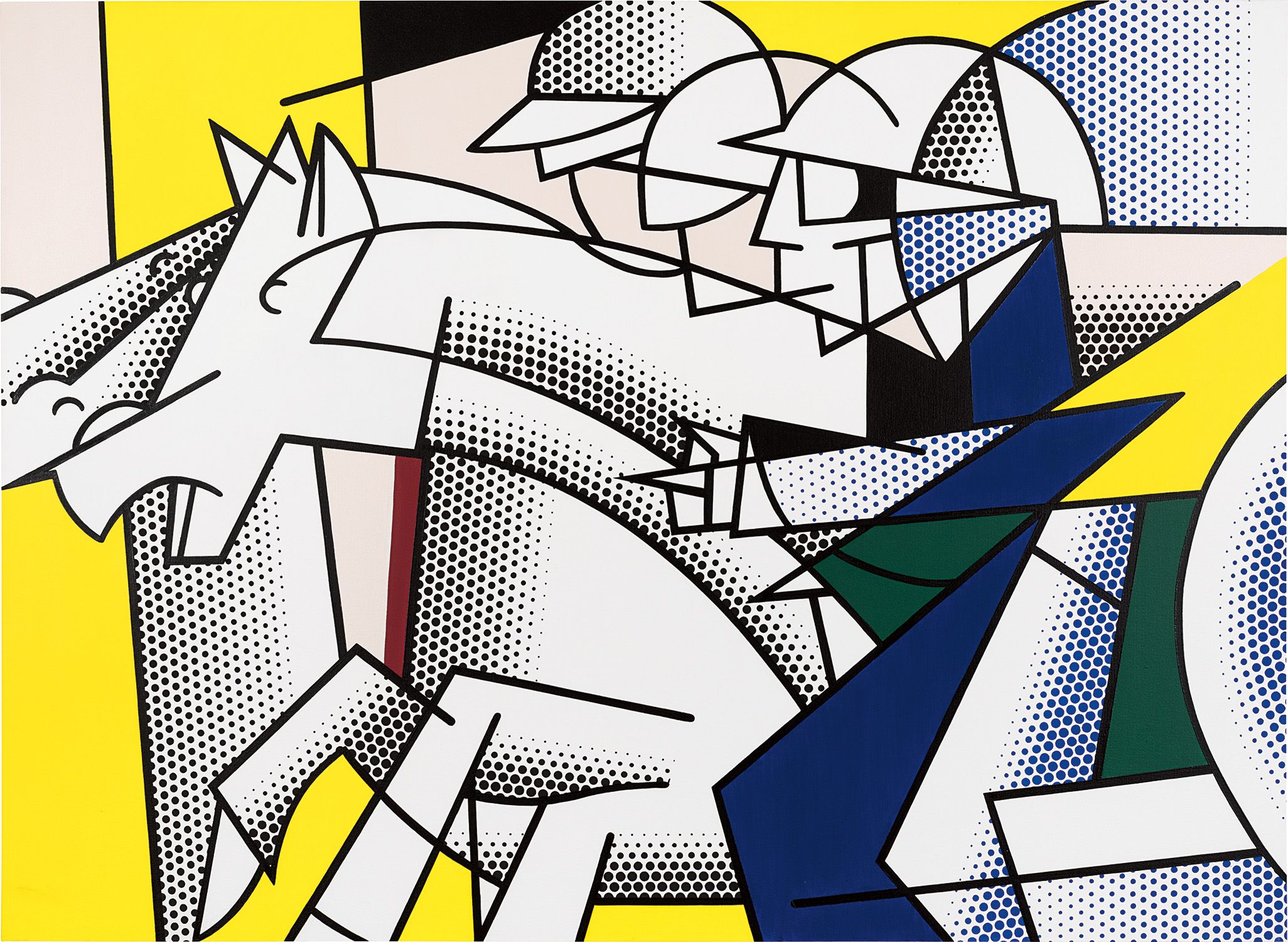 Horse and Rider (1976)
by Roy Lichtenstein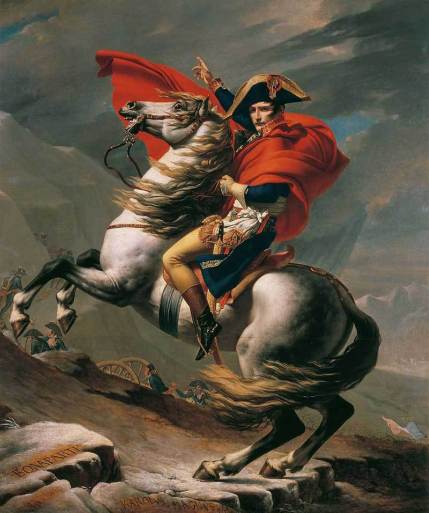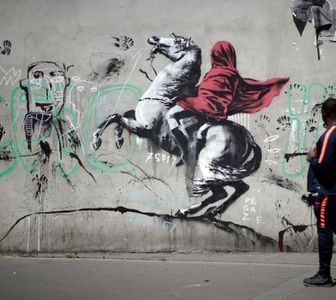 Left image : Napoleon Crossing the Alps (1801) by Jacques-Louis David.
Right image: Wall graffiti art (2018) by Banky in Paris.
Banksy, a well known graffiti artist, adopted the Napoleon image from a 19th century painting Napoleon Crossing the Alps made by the artist Jacques-Louis David. Banksy's Napoleon is fully covered by his red cloak. This wall art was discovered after few days of the World Refugees Day. Banksy tried to increase public attention on the France's tough anti-migrant policy which resulted in nearly 40 makeshift camps being razed in Paris in the last three years.
Horse riding portraits by Wang Zhi Wu
Wang Zhi Wu "Three Kingdom" series have many horse-riding scenes. He is inspired by the historical novel "Romance of the Three Kingdoms" (三国演义)which is written by Luo Guanzhong (罗贯中)in 14th century. The story is based on the true history, a chaotic warlord regime during the end of Han dynasty to Three Kingdoms period, but the author developed fictional storylines to depict personalities of each characters and their relationships, especially comrade in arms battle companion.
Wang's paintings highlight fictional images of Three Kingdoms characters that created by the novel. They ride on horseback, looks honourably and bravely. Not like the past time to deliver message of power and identity by horse-riding portraits or the beauty of energy, Wang stresses "stay strong together" concept in his Three Kingdoms series. Horse sends power to human beings that make people more energetic. Every character has a pair of sparkling and deep-set eyes that implies a strong belief and bond in a relationship. Horses and riders in Wang's paintings are a companion relationship instead of master-slave relationship. All Three Kingdoms characters are illustrated in cartoon shapes, lovely and easy to read by viewers. Wang has a genuine mind to deliver imperative values on canvas.