"My purpose is to bring art closer to us, to create toys as sculptures, and sculptures as toys. I love various types of games and toys, and these are the source of my inspiration for my sculptures." by Xia Hang
"Play with sculpture" explains the core value of Xia Hang's sculptures. His sculptures cover various subjects, animals, motorcycles, boats, and some are legendary creatures based on Chinese myths. Xia Hang's sculptures remind our childhood memories of something is very cool, very odd or very scary. Xia Hang uses various metal elements to compose shapes of sculptures, yet the artist's curiosity and imaginary turn sculptures lively. The sense of "Play" breaks our common sense of sculpture and Xia Hang leads us to understand sculptures again by modern and joyful visual expression.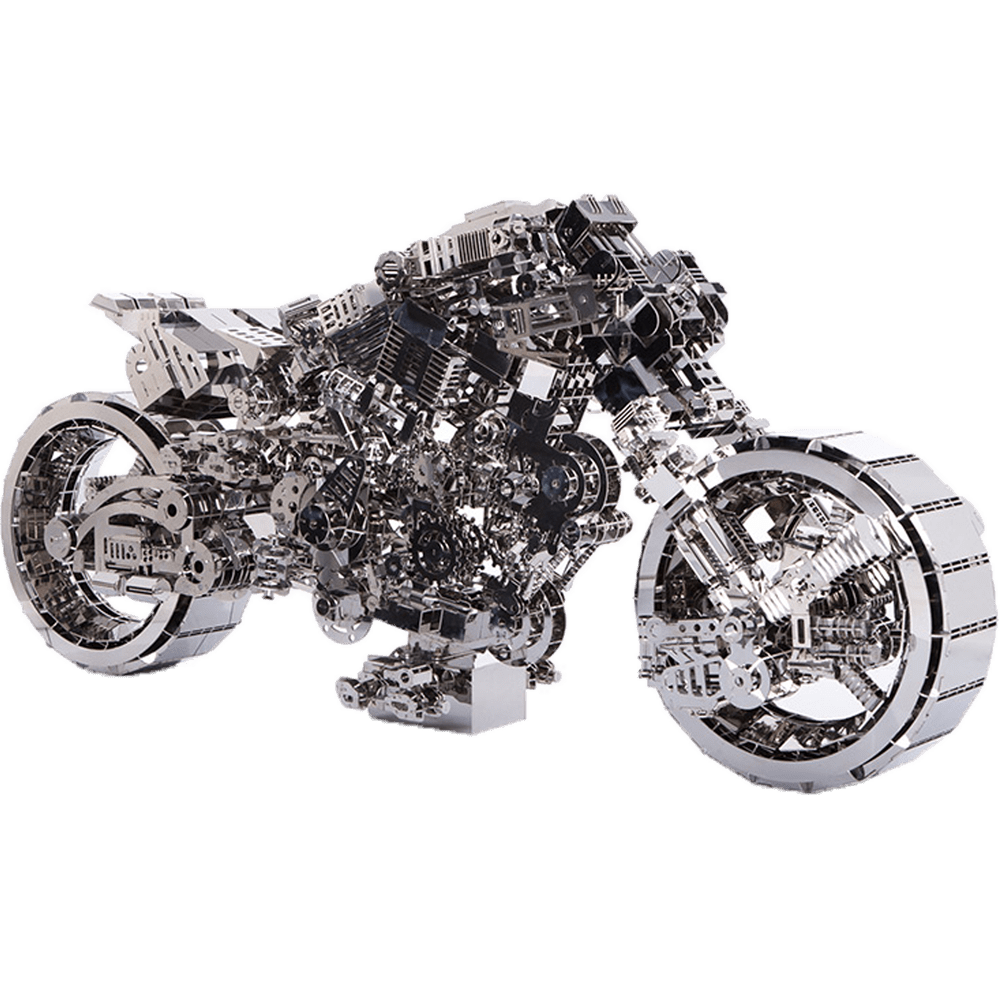 Mechanical Trooper – Pulse
机械路霸 - 一脉冲
2 sizes available :137 x 42 x 60 cm or 26 × 57 × 20 cm
Stainless Steel
Various editions
Inquiry
Xia Hang uses new and old technologies to create sculptures. He applies computer algorithm to make every piece of elements and mortise and tenon joint, a traditional Chinese architecture technique, comprises metal and glass components together. When we view his sculptures, "mechanic" is no longer a negative term to indicate massive production, heartless connection with people or monotonous and dull movement. Instead, Xia Hang turns mechanics into romantic experience that brings us back to our childhood, a naïve era of full of imagination and creativity.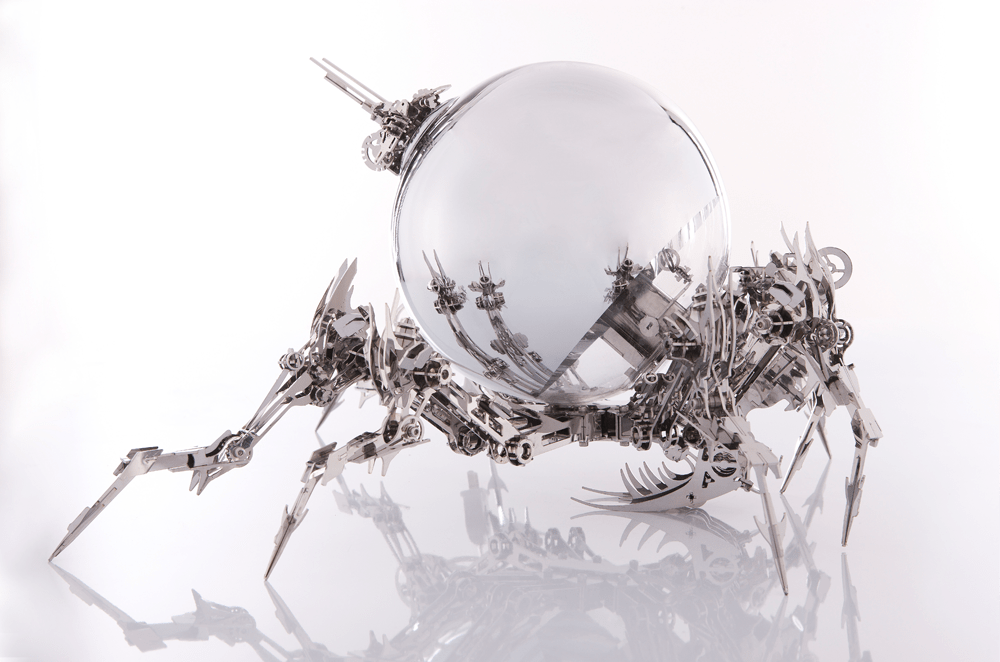 Sleepwalker 梦游者
23 x 31 x 32 cm, stainless Steel
Various editions
INQUIRY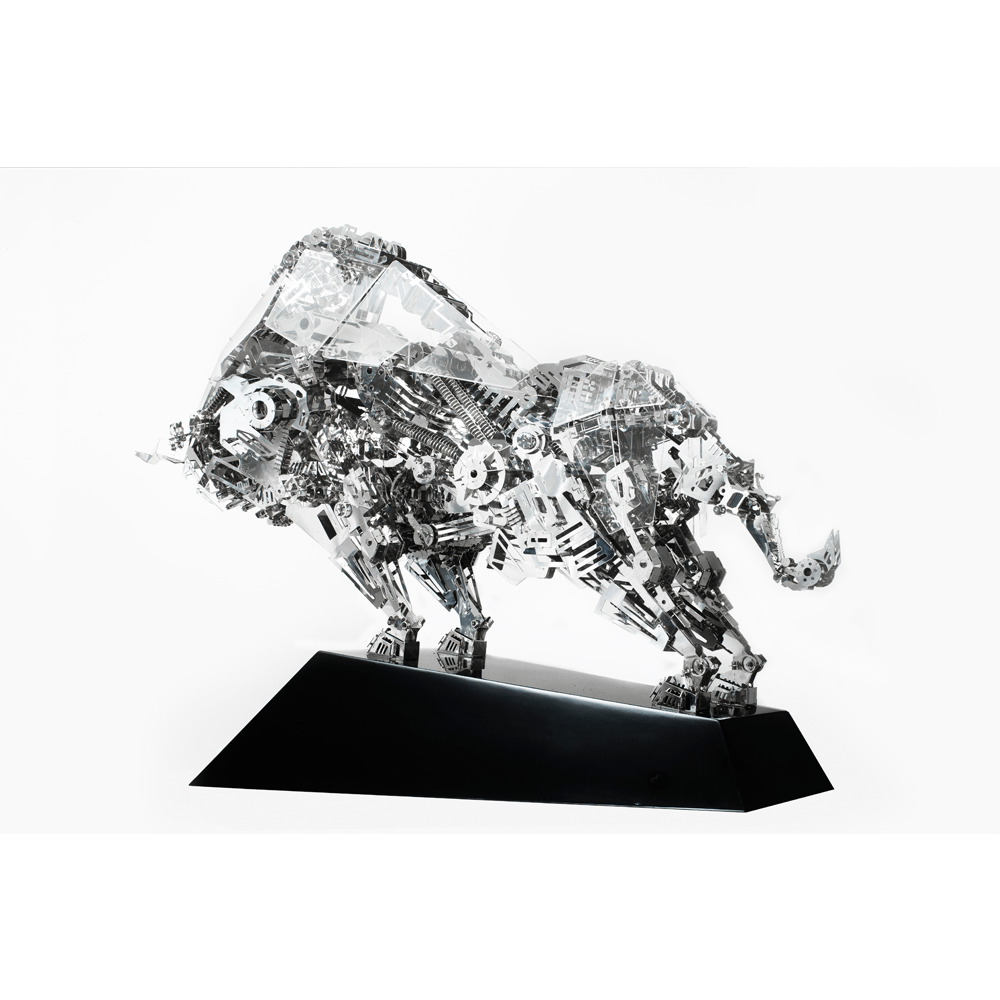 The Conqueror 震地者
2 sizes available :125 x 180 x 80 cm or 50 × 70 × 30 cm , stainless Steel
Various editions
INQUIRY
One of Xia Hang's iconic sculptures "Little Boy" is inspired from the movie named "Oceans". The name "Little Boy" is from the atomic bomb that dropped on Hiroshima. Xia Hang has combined between atomic bomb from world war II and the marine issues as a major concern, he wanted to express the problem of violence against humanity using violence. In Xia Hang's opinion, he thinks that the extinction of the shark is scarier than wars. Mother nature is suffering all the consequences from human's greed, it is also the tragedy of human desires. We do not know what kind of impact nature succumb when sharks really extinct one day. Through the stainless steel art pieces, Xia Hang had presented the shark's road to extinction.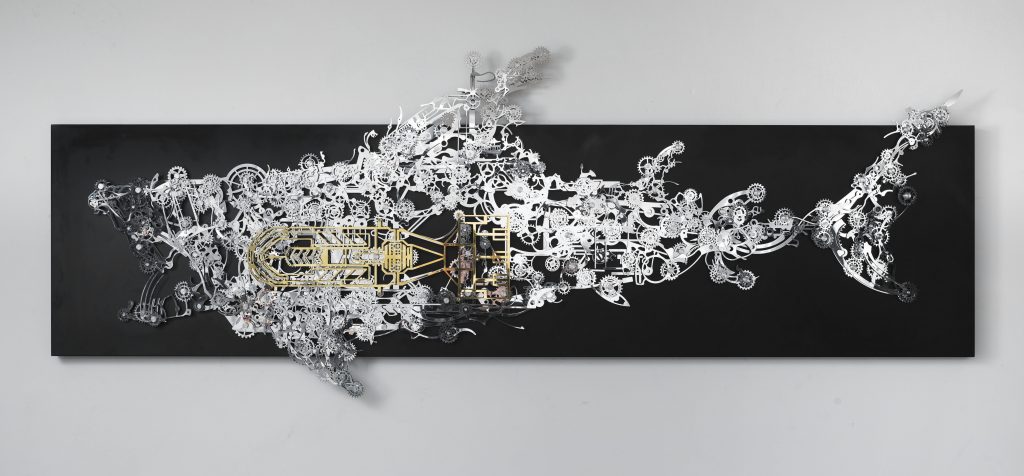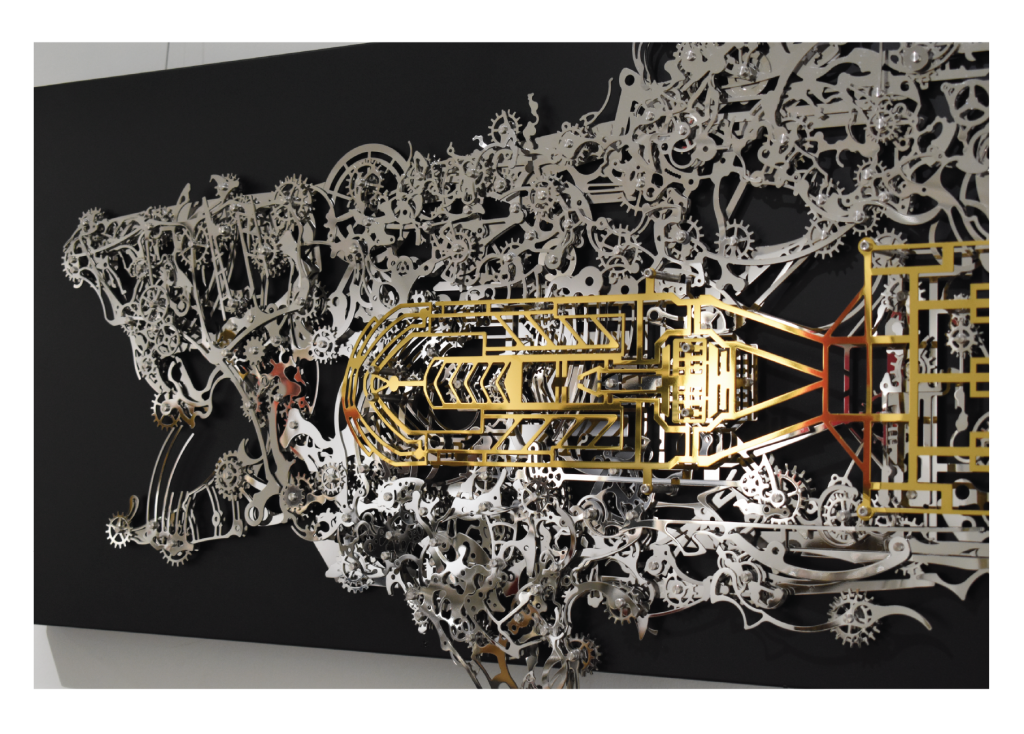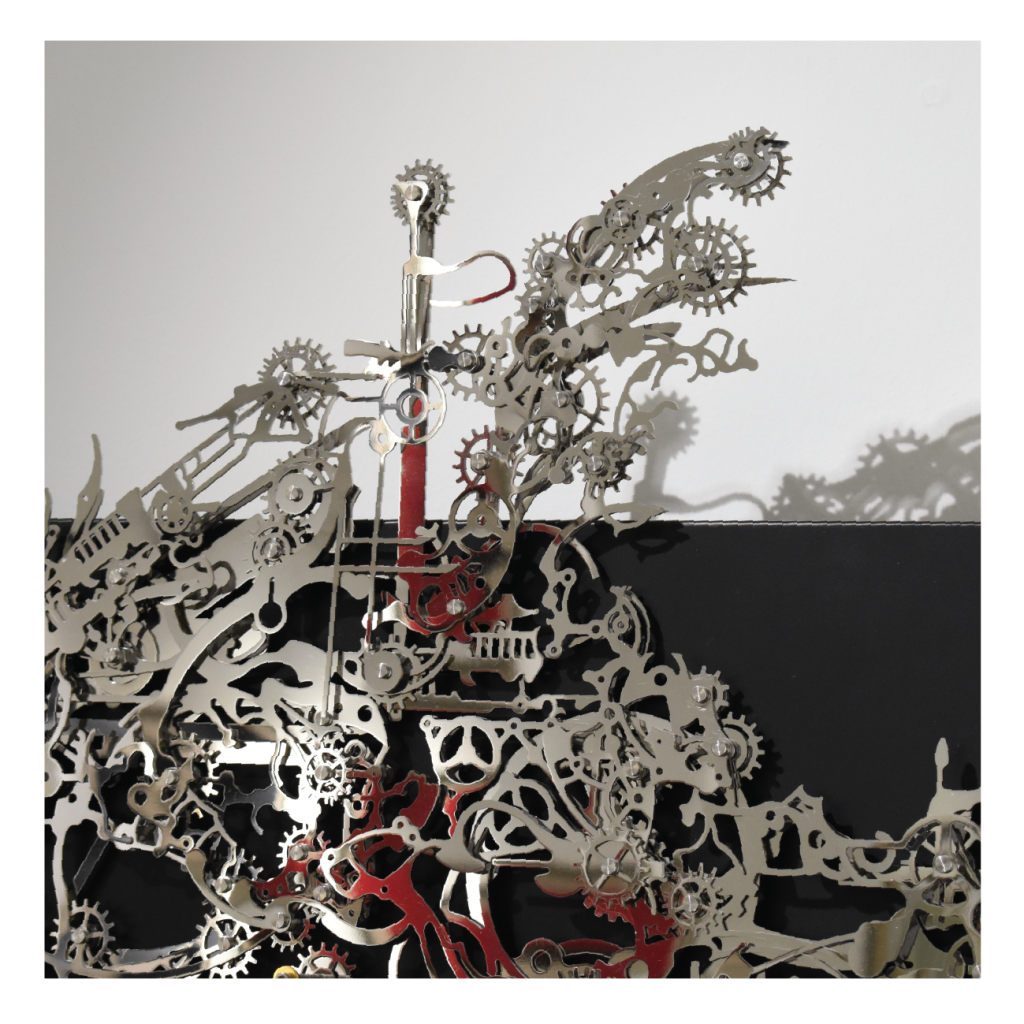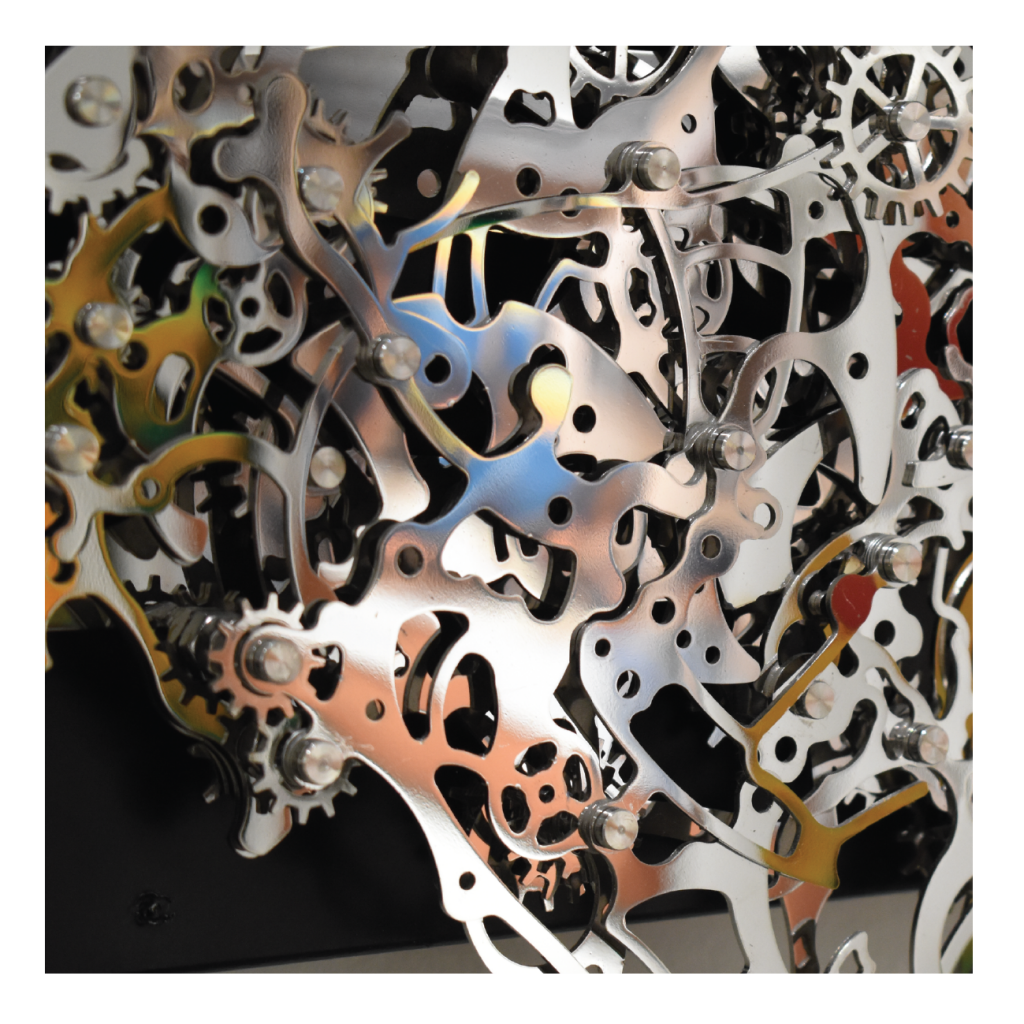 Xia Hang was born in 1978 in Shenyang, Liaoning Province, China. He graduated with a Bachelor of Fine Arts from the Lu Xun Academy of Fine Arts before going on to do a Master of Fine Arts in the sculpture department of China's Central Academy of Fine Arts. He has participated many public art projects in China and overseas. "Ocean Protector" is a permanent display of Ningbo Harbour in China and "Memory Tree" is collected by TWT Property Group in Sydney. In 2008, he had his first Solo Exhibition "Please Don't Touch" in Beijing and two years later he had another Solo "Play & Fun" in Shanghai. Xia Hang also actively takes part in many group exhibitions around the world.
For more information of Xia Hang and his sculptures, please contact us by Email or by Artsy.