Be My Side series is considered as one of important works of Huang Yulong. The series represents the artist himself and it also summarises the artist's concept to transform hip-pop culture into a fine art subject.
"度" 可视为艺术家黄玉龙最重要的作品之一。这个系列不但代表着艺术家本身,也总结了黄玉龙想让嘻哈文化转化为一种艺术题材。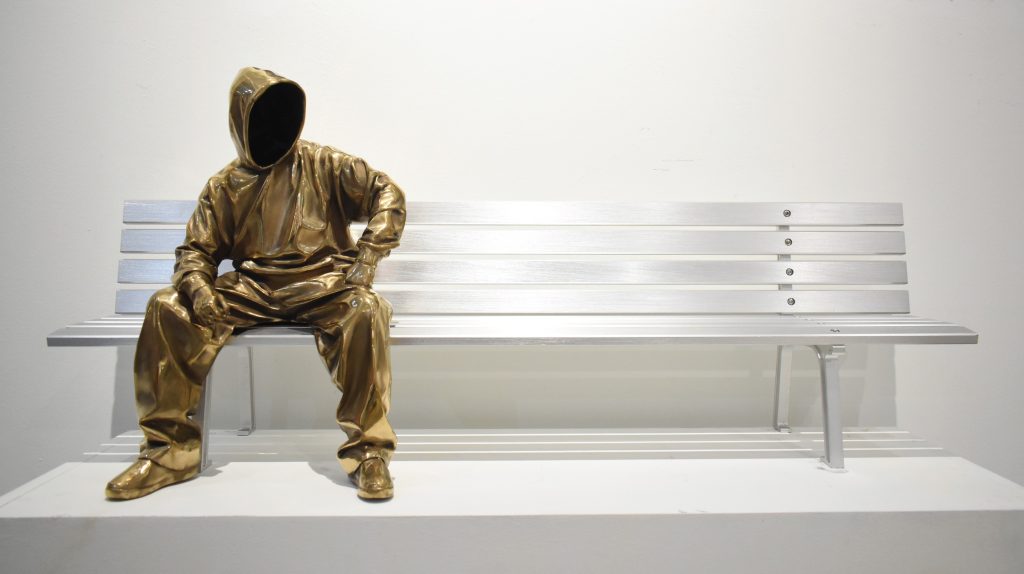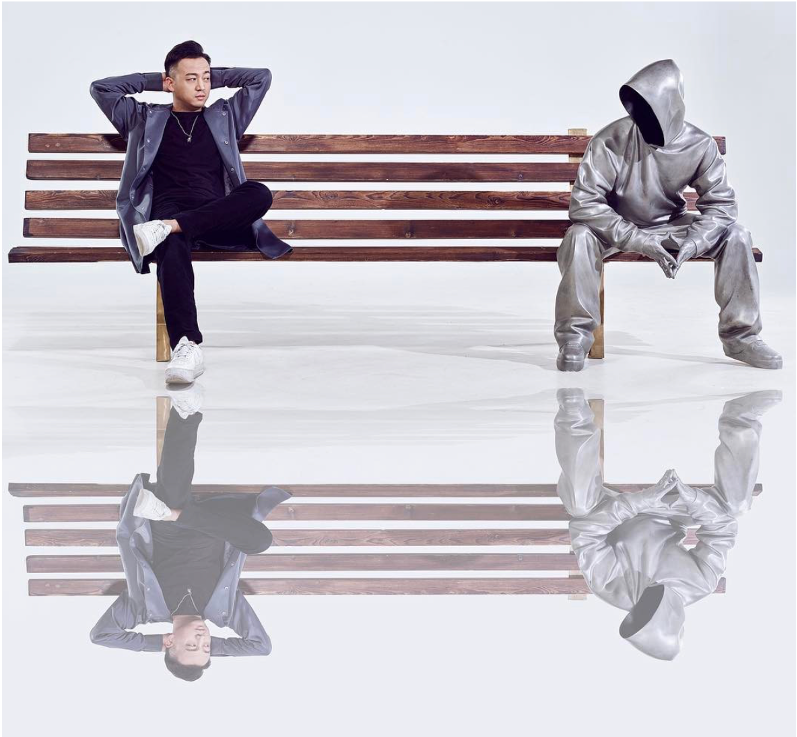 The concept of Be My Side is resonance and connection. Be My Side took Huang Yu Long half year to shape the concept. During six months, while he was struggling with ideas of new sculpture, he sat alone on a bench, and suddenly he realized he became his signature hip-pop faceless figure.
"度"的概念是共鸣和连结。 "度"花了黄玉龙半年的时间来塑造这个概念。在六个月的时间里,当他为新雕塑的想法苦苦挣扎时,他独自坐在长凳上,突然间他意识到自己成了他标志性的嘻哈无脸人物。
"I always want to find the intersection between different cultures and integrate them in a proper way to show people what I see and feel. "
我一直在找尋與不同文化互動,以及整合不同文化的方式,並告訴人們我從中所看到與感受到的。
As an artist focuses on hip-pop and street art, Huang Yulong feels he cannot fit in mainstream art circles in Beijing. He does not expect his sculptures would raise attentions from art academics, critics or curators. He decides to follow his beliefs in making sculptures and looks for the public who has sonorous tones with his sculptures. Huang Yulong believes every great art piece is to highlight an artist' consciousness rather than an artist's art skills. Be My Side keeps an empty space on the bench besides the human figure sculpture. The human figure sculpture represents the artist himself. Huang Yulong would like to invite everyone to sit next to him and to join his art circle.
做为一个专注于推广嘻哈和街头艺术的艺术家,黄玉龙觉得自己无法融入北京的主流艺术圈。他并不期望自己的作品会引起艺术学者、评论家或策展人的关注。因此他决定追随自己的创作信念,寻找能够与他的作品产生共鸣的大众。黄玉龙认为,每一件伟大的艺术作品都是为了突出一个艺术家的意识,而不是一个艺术家的艺术技巧。"度"这件作品有个人形雕塑坐在长板凳上,并在雕塑旁留了一块空白,人物雕塑代表了艺术家本人,黄玉龙想请大家坐到他身边,加入他的艺术圈。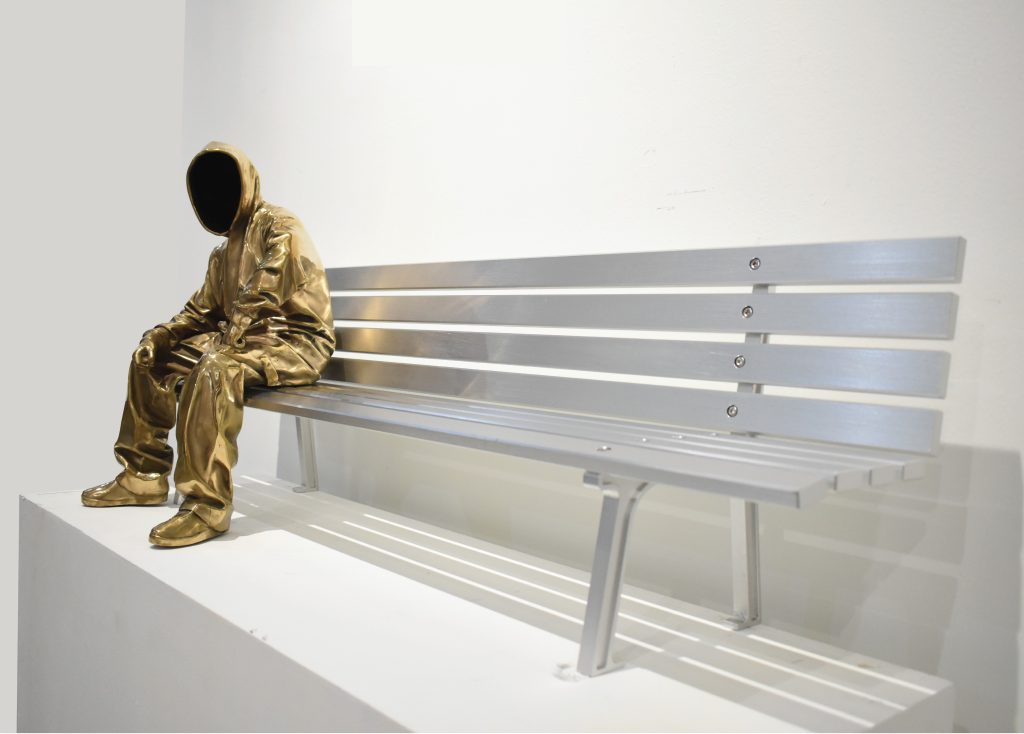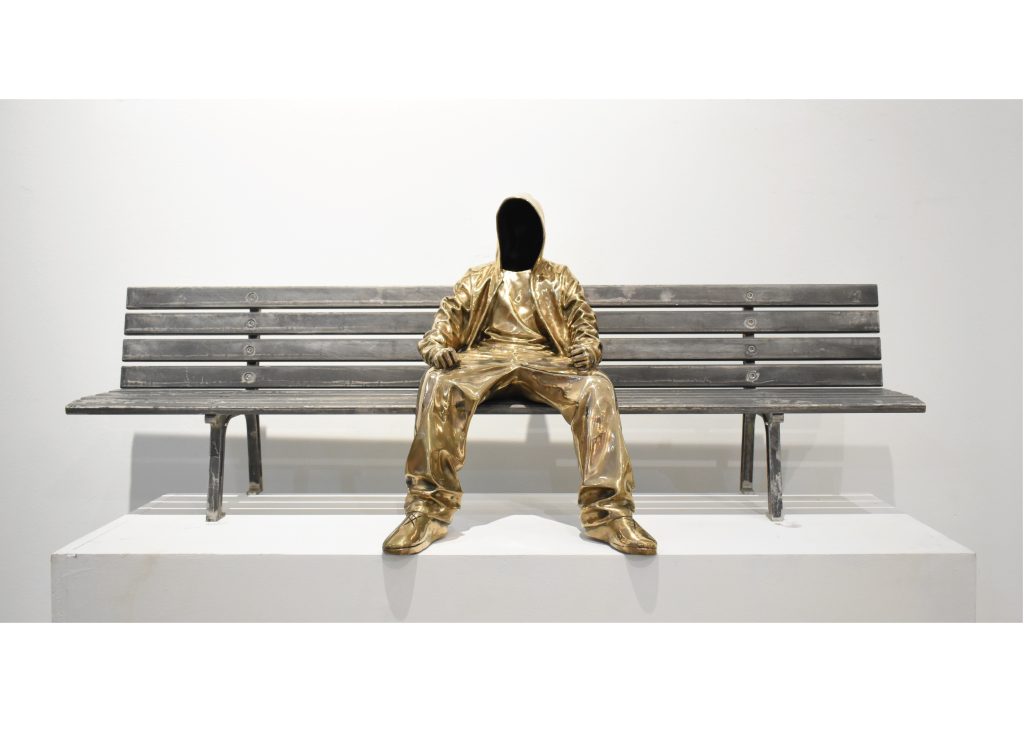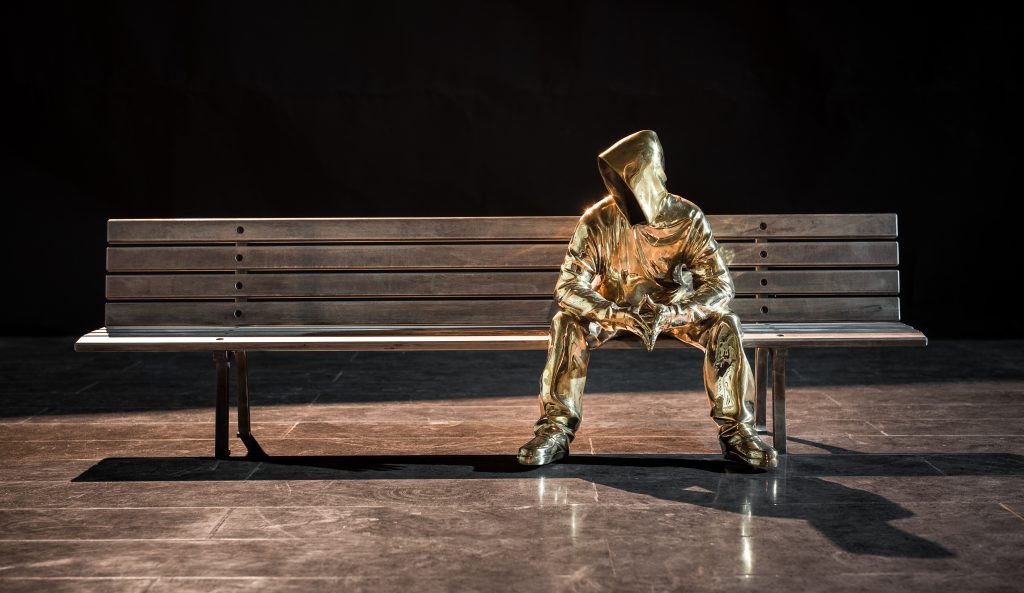 Born in 1983, Huang Yulong received Bachelor of Fine Art in the Sculpture Department of Jingdezhen Ceramic Institute. As an emerging Chinese artist, he has participated in several international exhibitions: Gwangju Biennale, Korea in 2013 and Shenzhen Biennale, Luohu Art Museum in 2018. He was selected "25 Contemporary Chinese Artists You Need to Know" by Complex.
1983年生,景德镇陶瓷学院雕塑系美术本科。作为一名中国青年艺术家,多次参加国际展览,包含2013年韩国光州双年展、2018年罗湖美术馆的深圳双年展。他曾被美国杂志《Complex》评选为"你需要知道的25位中国当代艺术家"。
For more information : Huang Yulong & Be My Side