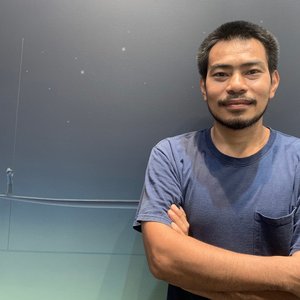 b. 1983
Srisakate, Thailand
yuttana chompupuen
"Most of the work are inspire be the nature, self-experiences and imagination. I combine all those elements together and convey them to my work. I personally want to produce the work that can help to create the stillness, unwind, calm and peaceful to the people who see my painting. "
Yuttana was born in 1983 in Srisakate province, located in the Northeast of Thailand. He received Diploma of Fine Arts at Ubon Ratchathani Vocational College and attained a Bachelor's Degree in Fine Arts with a major in Sculptor from King Mongkut Institute of Technology at Lardkrabang.
Yuttana Chompupuen's landscape paintings create an atmosphere of serenity, relaxation, calm and peace. There is no complicated composition on the canvas, just a sail, a few fish and birds. The colorful clouds in the distance are the perfect finishing touch, finished with colourful clouds in the distance to add a perfect period for the tranquil scenery.
Yuttana have enjoy every normal pursuit in his everyday life and most of his time devoted to his passion. Each painting of Yuttana's work usually would take 2 – 4 weeks to be completed also depending on the details of the painting as Yuttana is very keen on details, insisted and pay attention on every process and aspect of his work to ensure that every piece of his art is meet the highest standards.
NEWS & BLOGS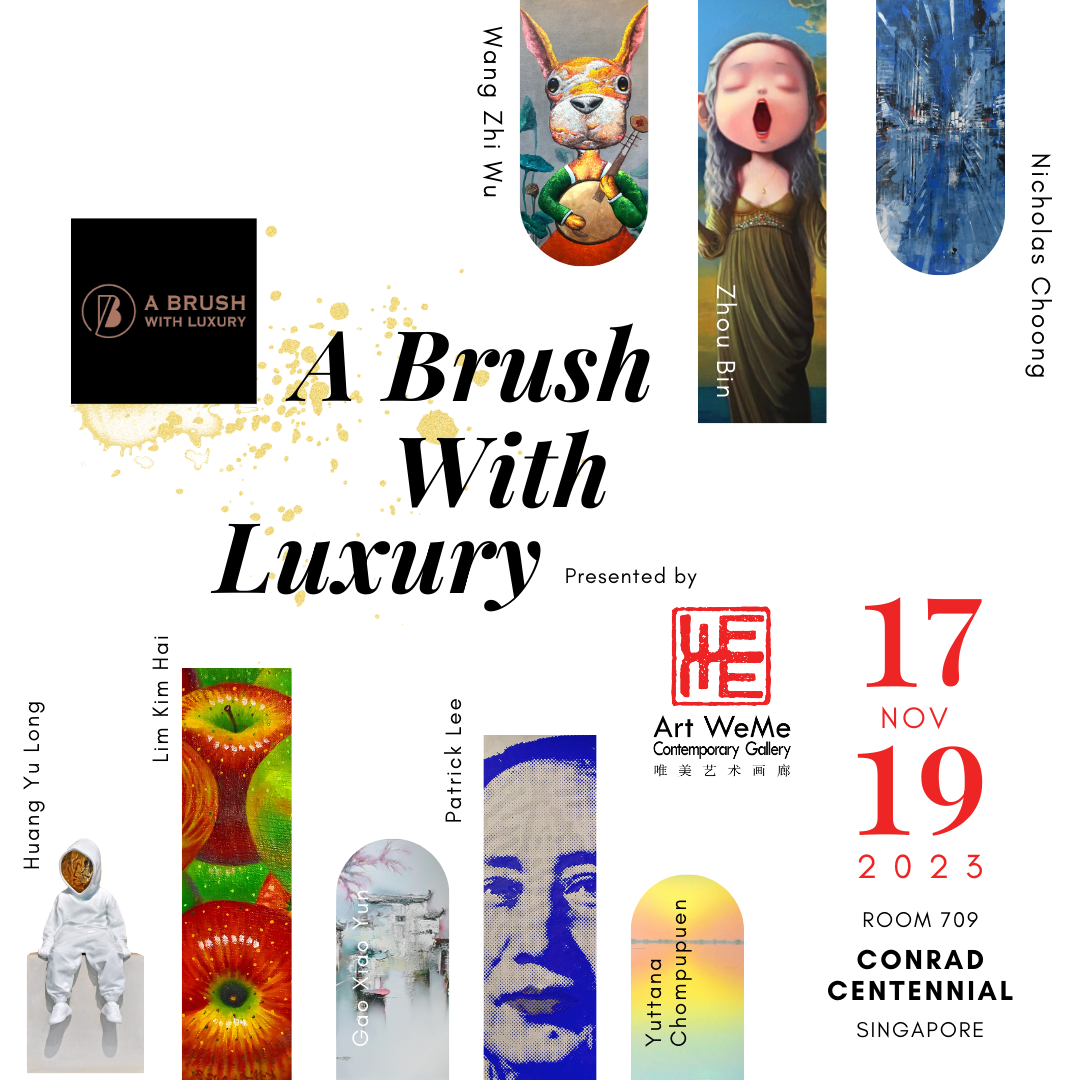 Room Number: Room 709 Venue: Conrad Centennial Singapore, 2 Temasek Blvd, Marina Bay, Singapore 038982 [...]